FACIALS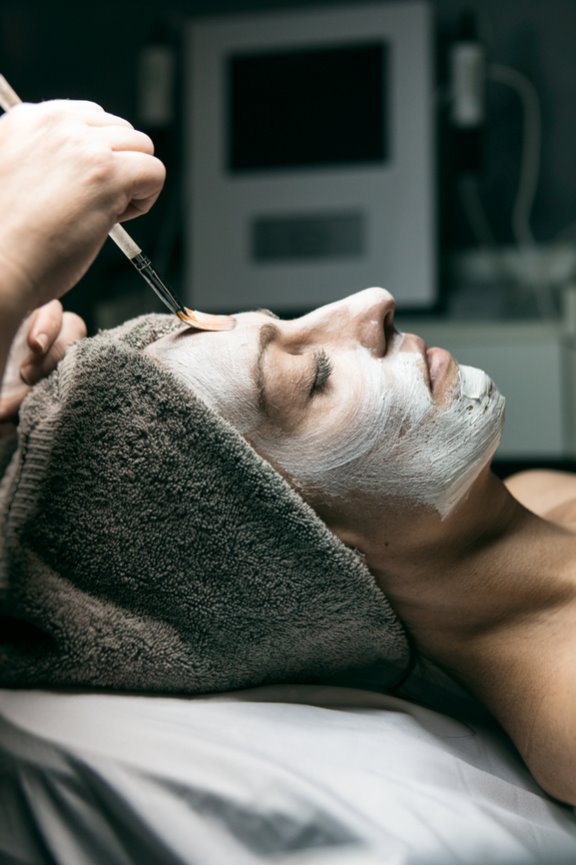 Why get a facial?

Facials are a great way to get to know your skin and start taking care of it. And also a great way to start taking care of YOU.

Life gets busy. Our bodies change. Stress, hormones, aging can start to catch up to us or maybe you want to take preventative measures against aging. The following services all allow an opportunity to get to know your skin better, what works best for it and also for you and your lifestyle. Plus, you get a little relaxation as well.

All facial treatments include consultation, double cleanse, skin analysis, exfoliation, extractions as needed, mask, massage, serum, eye treatment and moisturizer/SPF unless noted otherwise. To further boost your treatment, see our "enhancements" page.

Customized Facial: 60 minute: $65 | 90 minute: $95

This is a treatment customized just for you to address any and all skin issues as well as help you relax. Perfect for those new to skincare treatments or wanting to get started on a series of care. Note: for acne prone and congested skin, please book the 90 minute for a thorough deep clean and treatment.

Anti-Aging Treatment:

60 minute: $95 | 90 minute: $150

Perfect for those wanting to address signs of aging such as fine lines, dry skin, laxity, discoloration and dullness. Gentle cleansing and exfoliation is followed by a luxurious collagen mask, neck and décolleté massage and your choice of either a lifting or LED treatment leaving skin refreshed, glowing and youthful.

Glow on the Go Facial: 45 minutes: $75

This express treatment provides you with a cleanse, a light peel treatment and a lifting treatment leaving you red carpet ready. Note: extractions and massage are not included with this service.

Back treatment: 60 minutes: $65

Get summer and special occasion ready with a cleanse, exfoliation, extractions, mask and hydration on your oft-neglected back. Also great for those experiencing back breakouts.

Teen Facial: 45 minutes: $65

Designed to specifically address breakouts that frequently are associated with adolescent skin, this treatment includes a deep cleansing, followed by gentle extractions. A healing mask will then help to re-hydrate dry, flaky skin, or eliminate oily particles. Price includes a starter kit of products and easy-to-follow home care instructions. Note: Under 18 must be accompanied by an adult.


ENHANCEMENTS




The following are designed to be added onto a facial or at times a peel treatment to help target specific skin issues or boost your treatment results. Best when added onto either of the 90 minute facials. Note: Cannot be booked as a solo service.

Exfoliation Boost: $20

Added exfoliation can assist with extractions and product absorption, resulting in better results overall. Perfect for those with congested or neglected skin.

(NEW) Microdermabrasion: $35

A great way to revive dull, tired skin, Microdermabrasion gently removes old cells while "plumping" the skin, resulting in a more smooth and bright complexion. Best when followed with a light peel or collagen mask.

Eye Enhancement: $20

Jeepers, look at your peepers-they're fabulous!! Includes gentle exfoliation, a hydrating mask, massage and either a NuFace® eye area lift or Clarisonic® Opal treatment. We finish with the appropriate eye serum. Soothes puffy areas, boosts your brows, lessens fine lines and leaves your eyes looking bright and refreshed.

Lip Treatment: $10

Relieve, soothe and plump up your pucker! This treatment includes a gentle exfoliation of the lips, a hydrating lip mask, massage and a lip treatment/balm. Leaves lips smooth and hydrated.

Chest/Décolleté: $20

This treatment helps to resurface, hydrate and address all aging issues found in this area such as those pesky vertical lines we see in the morning, hyperpigmentation and texture. Includes cleanse, appropriate exfoliation (either Peptide or Pomegranate peel), massage and moisturizer/SPF.

Microcurrent Lift: $10

Known as "Pilates for the Face", Microcurrent helps to wake up and tone sluggish facial muscles resulting in a more contoured, firmed and toned face, especially in the jawline and eye area.

Collagen Mask: $20

Give your skin some extra love! Add extra hydration, soothe an irritated skin, smooth out fine lines and reverse the effects of your not-so-healthy habits with this hydrating and collagen rich mask.

Scalp Treatment: $10

Treat your scalp to some TLC. This treatment helps to hydrate and soothe your dry or sensitive scalp. Includes scalp massage, warm towel and an extra dose of relaxation.


EXFOLIATION TREATMENTS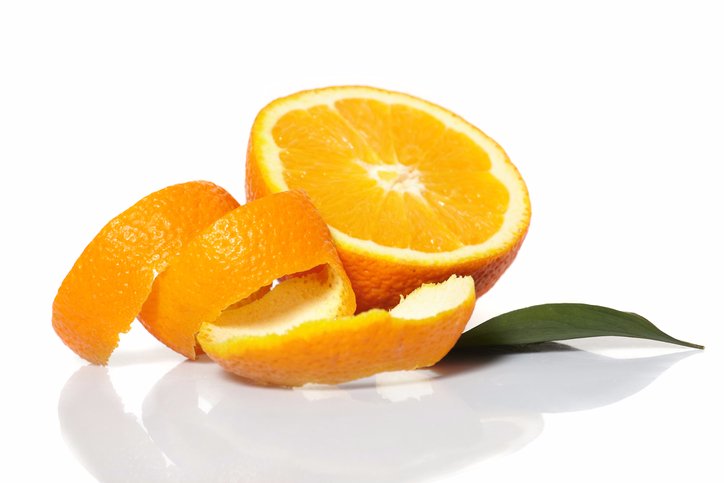 Enjoy the perks of exfoliation and peels with minimum downtime with the following treatments, most of which can be done weekly. Best results come when done in a series of 3 to 4 followed by a stronger peel.
POMEGRANATE TREATMENT: $65
The perfect pick-me-up for all skin types and conditions, this combination of L-Lactic acid, Fruit Enzymes and Resveratrol helps to clarify and correct superficial skin concerns.
POMEGRANATE BRIGHTENING TREATMENT: $75
The benefits of Pomegranate combined with pure L-Ascorbic Acid (Vitamin C) and a triple blend of Alpha Hydroxy Acids, this treatment immediately exfoliates and brightens the skin leaving it glowing and healthy. Also available as an add-on treatment for chest/décolleté' and hands.
PURITY TREATMENT: $75 Ideal for those with stubborn, hard-to-clear breakouts and congestion, this powerhouse combination of Encapsulated Retinol and Alpha and Beta Hydroxy Acids decongests and detoxifies skin while helping to calm inflammation. Can also be layered with Blueberry Jessners Peel for added strength.
BENEFIT TREATMENT: $75
This is a treatment that "Benefits" all skin types-the perfect starter peel. A gentle yet effective blend of L-Ascorbic Acid, Fruit Enzymes, Salicylic Acid and Spanish Moss helps to brighten, smooth and resurface even the most sensitive skin.
Please note:
A release form will be required prior to treatment.
Provider reserves the right to deny treatment due to precautionary measures.
Home care prep and post treatment is recommended for all services and required for the stronger peels.
Postcare instructions for home will be provided along with samples.

Some conditions and medicines are contraindicated for exfoliation and peel treatments. This includes but is not limited to:
Sensitive or abraded skin
Sunburned skin
Recent (within last 2 weeks) exfoliation treatments or injectables such as Botox
Cold sores, shingles or fever blisters
Antibiotics and certain medicines such as Accutane





WAXING




BROW SHAPING: $20
Brows are the "frame" for your eyes-are yours in need of some adjusting? Service includes consultation, shaping and if needed, trimming.

LIP WAX: $15
Keep a clean upper lip! Let me help you with that fuzz.

CHIN: $15
No bearded ladies here!

FACE: $50
Includes brows, lip, chin and cheeks.

NOSE: $15
Yes, nose waxing! This is a quick and easy treatment. Helpful for keeping those pesky nose whiskers away.

UNDERARMS: $15
Five o'clock shadow is the pits! Let's take care of it. Ideal for summer time and wedding season. Or year round if you live in Florida.

CHEST: $55
Get smooth for summer. Includes abdomen area if needed.

BACK: $65
Includes shoulders as needed.

BIKINI: $30
Bathing suit or bust! Are you ready?

HALF LEG: $35
Includes knees.

FULL LEG: $50
Does not include bikini. Note: Requires at least 1/4" of hair growth.

FULL LEG + BIKINI: $75
The whole package! Includes full leg + bikini area all in one treatment.

Please Note:

-Waxing services cannot be performed if on antibiotics, Accutane or Retin-A. Please consult with Laurie prior to booking service.
-At least two weeks of growth is required for all waxing services to guarantee best results.


CLINICAL TREATMENTS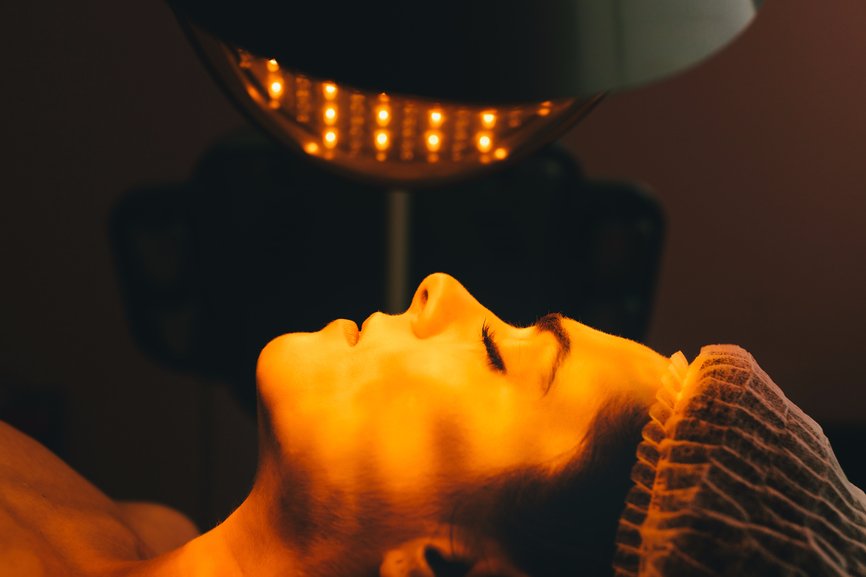 L. Moore Aesthetics will be offering the following treatments under the guidance of Dr. Scott Trimas at Beaches Facial Plastic & Nasal Surgery Center. These appointments will take place at the Beaches office in Fernandina Beach and a consultation and pre-treatment care is required.
To learn more about Dr. Trimas and the services he offers, please visit their website at http://www.facesonly.com/.
PEELS:
The following three peels are the pinnacle in peel treatments and provide amazing results resulting in healthier, hydrated and glowing skin. Best when partnered with a series of lighter treatments or peels, most can be done every 4-6 weeks depending on the client. One will need to plan for some downtime with these, usually 3-4 days as well as follow the post care protocol to ensure best results.
BLUEBERRY JESSNERS PEEL: 1-2 LAYERS: $75 3+ LAYERS: $125 BOOST: $20
A potent peel that eliminates impurities, reduces visible blemishes, lifts away stubborn pigmentation and smooths superficial lines and wrinkles. One to two layers provides gentle exfoliation and results with minimum downtime. With three or more layers one will see a significant reduction in all skin concerns.
TIMELESS PEEL: $200
This blend of Encapsulated Retinol and L-Lactic acid stimulates cell turnover, boosts collagen and elastin production and visibly reduces the signs of aging. Your skin will be "Timeless" after one treatment!
DEEP SEA PEEL: $200
Called the "Snow White Treatment" by skincare professionals for its results, this blend of Sea Herbs and Coral Powder combined with a delicious mix of essential oils, this peel utilizes manual exfoliation to resurface and rejuvenate the skin, lifting away stubborn pigmentation and acne scarring resulting in clear and bright skin.
OTHER TREATMENTS
DERMAPLANING: $85 | With Peel: $105
Dermaplaning is a safe and highly effective physical exfoliation procedure. It requires the use of a sterile, surgical scalpel to gently "shave" the skin's surface, removing the top-most layer of dead skin along with fine, vellus hair (aka peach fuzz). The procedure can be performed monthly, in less than thirty minutes, with no downtime post-treatment. This is a great treatment if you are pregnant or nursing and want exfoliation without the risk of harsh chemicals absorbing into the blood stream.
This is also an excellent way to rid the face of excess fine hairs which can often accumulate dirt and oil. Contrary to popular belief, vellus hairs will not grow back thicker or darker. Exfoliation of dead cells along with the removal of fine hairs results in healthier, brighter skin that has a smoother look and feel overall.
COLLAGEN INDUCTION THERAPY (CIT): $150/treatment
Also known as Microneedling, Collagen Induction Therapy has become one of the most sought after treatments in aesthetics. This is a minimally invasive treatment to rejuvenate, smooth out scarring and fine lines and tighten and brighten the skin. While the face is the most-treated area, scars and stretch marks can also be treated.
How it works: A device with fine needles creates tiny punctures in the top layer of the skin that stimulates the body to create new collagen and elastin. With this, the body "wakes up" to heal these "wounds" and in response there is an overall improvement in the skin as it heals from the treatment. Skin is more smooth, bright, with improved firmness.
When combined with LED light therapy afterwards one will see improved contouring and tightening for the face and neck, with amazing results and minimal downtime. Best when done in a series of 4-6, frequency will depend on skin type and condition.
To book any of the above services, select "Consult" on the menu to set up an appointment.
Please note:
Some conditions and medicines are contraindicated for exfoliation and peel treatments. This includes but is not limited to:
Sensitive or abraded skin
Sunburned skin
Recent (within last 2 weeks) exfoliation treatments or injectables such as Botox
Cold sores, shingles or wounded skin
Antibiotics and certain medicines such as Accutane
A release form will be required prior to treatment
Provider reserves the right to deny treatment due to precautionary measures
Home care prep and post treatment is recommended for all services and required for the stronger peels
Postcare instructions for home will be provided along with appropriate samples